Enderman Arena of Music is a set of musical instruments and a venue for sonic expression and performance. It is open to all the residents of Orwell and can easily be spotted from the downtown Orwell. The Arena of Music is created as a part of my residency in the Minecraft server and it is one of the results of my experiments and discoveries about sound in Minecraft.
Minecraft is an end product but it also is a beginning for ideas, art, designs and even physical objects. With Enderman Arena of Music, I followed the same concept: creating a space that triggers creation. While living as a first-timer in Minecraft, I explored the soundscape, the non-diegetic music and the action/object sounds of Minecraft and focused on the diegetic sounds, which the player can interact at with through the game mechanics.
The initial instruments in Enderman Arena of Music combines concrete sounds (any block or action makes a sound) as well as tonal sounds (Note Blocks) to provide a wide array of vocabulary for performance, expression, narrative, creation and experimentation. It is a public space that is open to change and evolution that makes Minecraft a dynamic and unique reality.
Conforming to the laws of acoustics in Minecraft, the space is designed as a half dome and resembles an arena. The space is laid out to accommodate the audience to hear all the instruments. At first, Minecraft introduces multiple limitations; however should be seen as beacons that challenge the existing approaches and suggest new ways of thinking and values of aesthetics. I believe that this approach enhances creativity and encourages progress.
Here is the opening performance of the Enderman Arena of Music:
Enderman Arena of Music from Yagiz Mungan on Vimeo.
Here are some images of the space: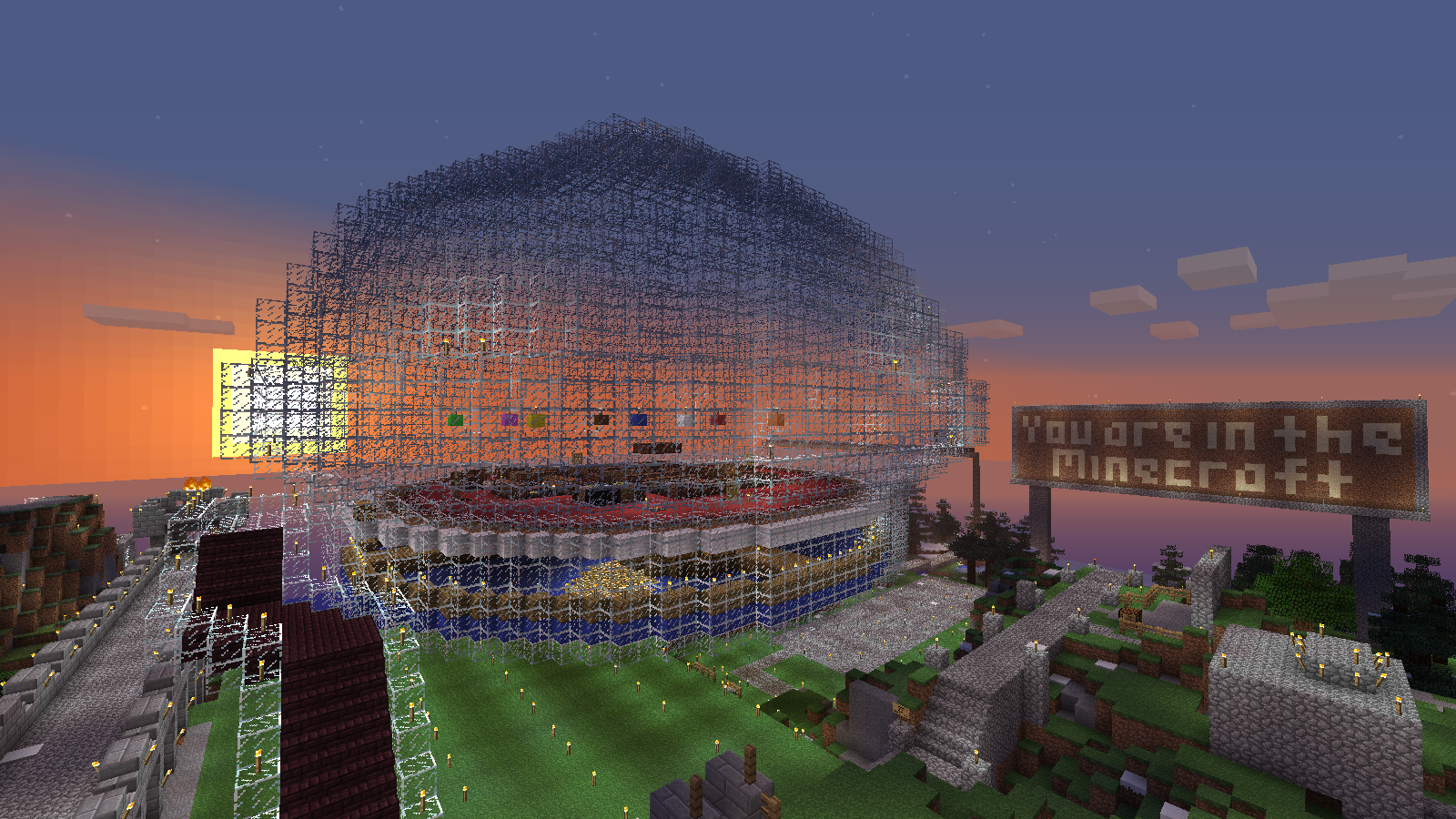 Enderman Arena of Music from outside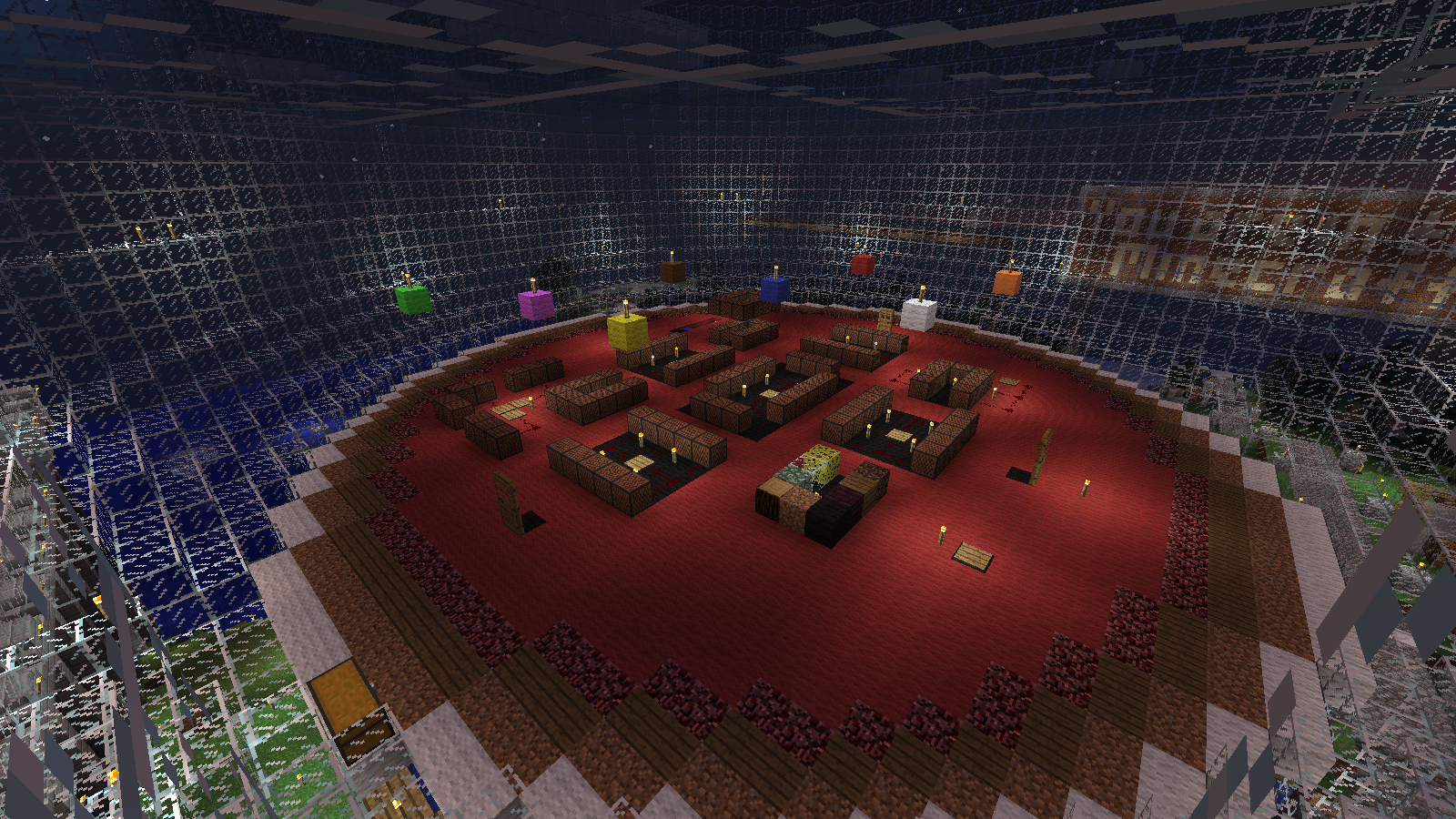 Instruments in Enderman Arena of Music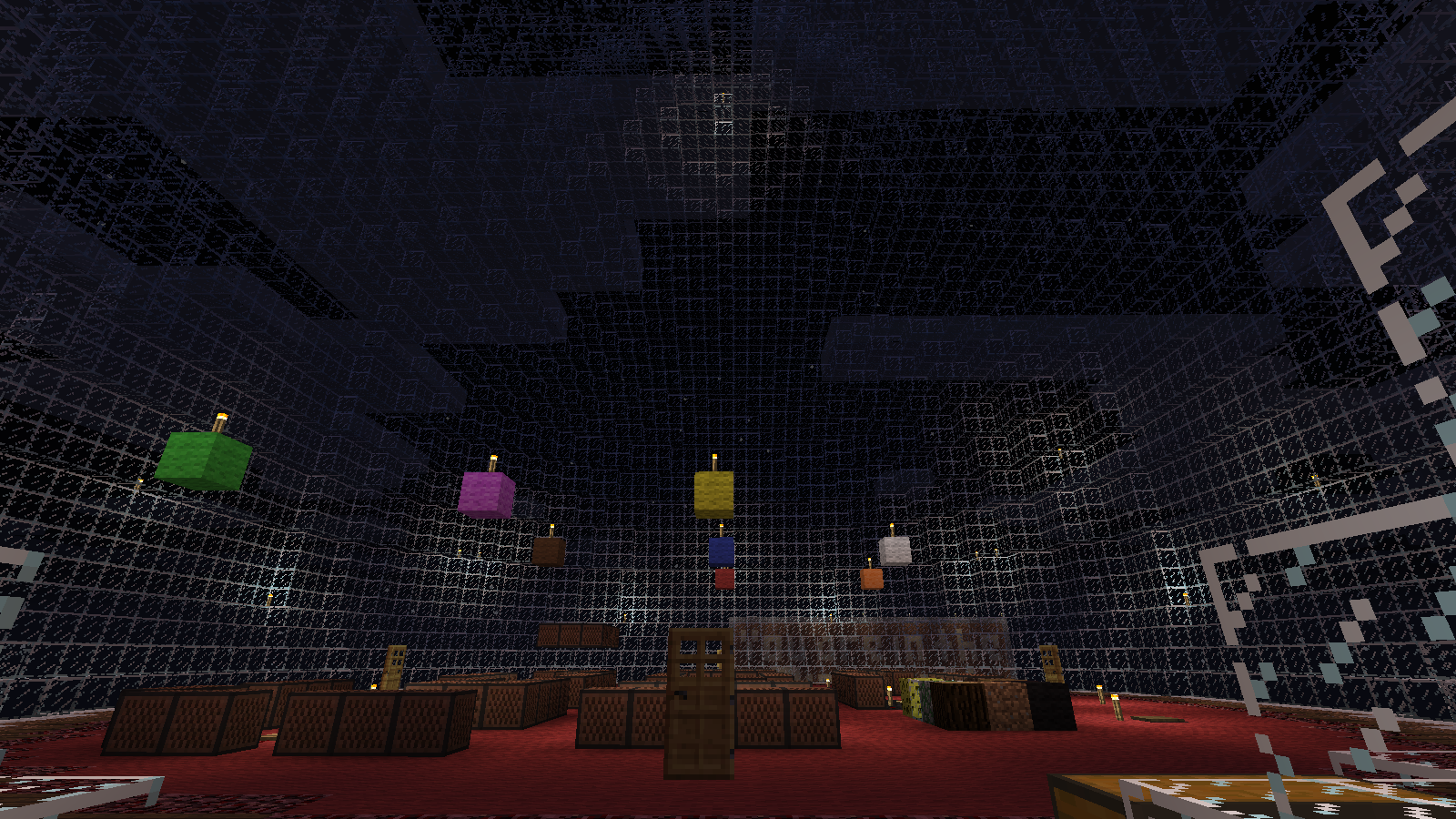 Performer's perspective Enderman Arena of Music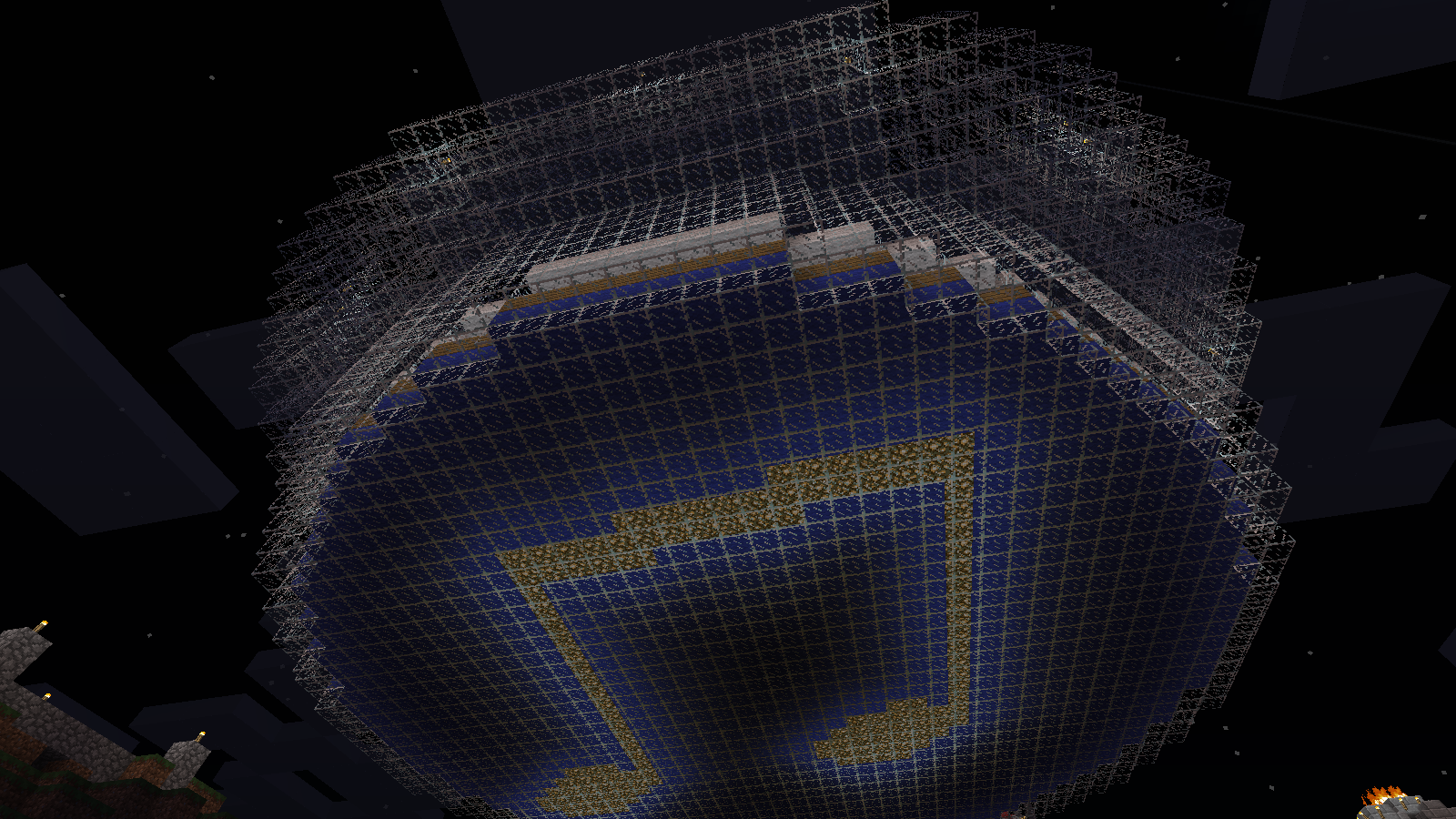 Enderman Arena of Music from beneath